Annual Preventative HVAC Maintenance
We rely on our HVAC systems year-round to keep us comfortable, with cooling in the summer and heating in the winter. With the temperatures as high 100 degrees and as low as the teens in Virginia, we often overlook the stress on our HVAC systems. Most of us tend to not give our HVAC systems much thought other than adjusting the thermostat and taking notice when the air conditioning kicks out. However, HVAC systems require a lot more consideration than that.
Performing annual preventative HVAC maintenance can keep your HVAC running as it should always. The Green Air 30-point inspection adds an additional layer of protection to one of the most valuable systems in your home, saving energy, improving air quality, and extending the life of your system.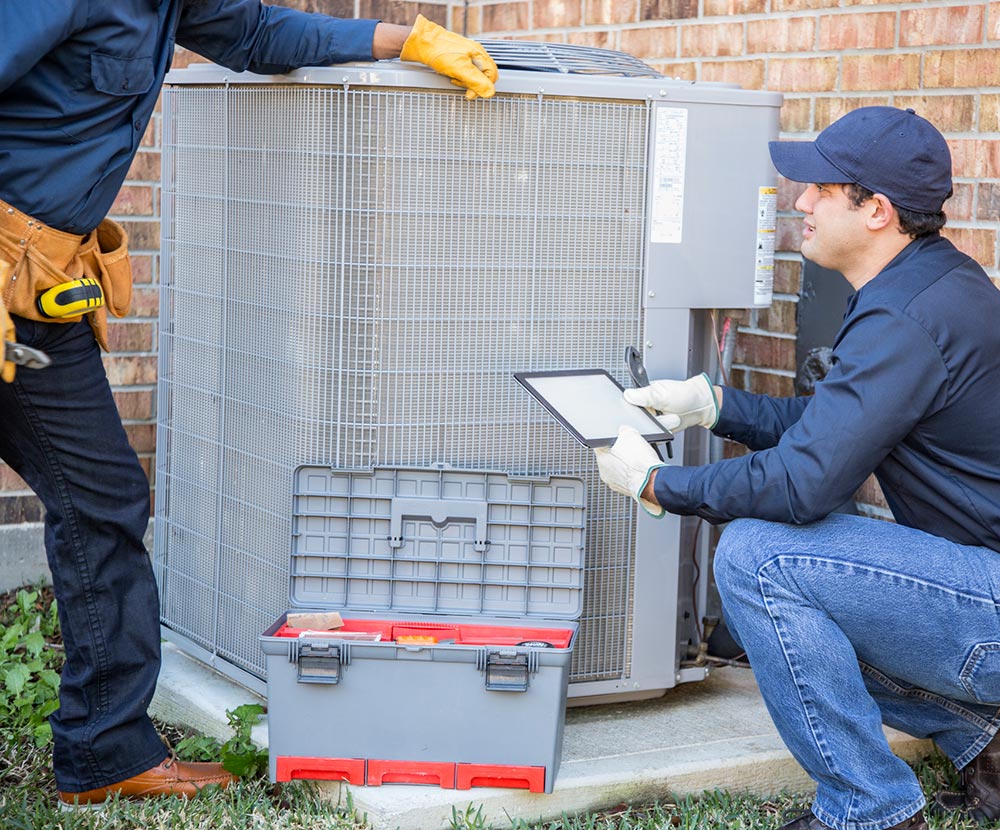 Green Air's 30-Point Inspection
Air Filter Clean
Inspect Air Filter Housing & Air Seal
Test Safety Control Operations, Control Sequences & Test Ranges
Test Thermostat Operation
Test & Inspect  Unit Safety Switch
Inspect Electrical Disconnect Box
Check Equipment Grounding
Measure & Record Line Voltage
Inspect & Test Contactors & Relays
Inspect Electrical Connections & Wire
Inspect All Stand Alone Capacitors
Measure & Record AMP Draw To  Blower Motor / Nameplate Data (FLA)
Blower Motor Volts and Amps
Inspect Fan Blade & Blower Wheel Connection To Blower Motor Shaft
Inspect Belt & Pulleys For Wear & Tear
Measure & Record Amp Draw On Condenser Fan Motor
Condenser Fan Motor Volts
Inspect & Clean Condensate Drain & Traps
Inspect Drain Pan & Accessible Drain Line For Biological Growth
Test Condensate Pump
Inspect Condensate Blowing From Coil Into Cabinet
Measure & Record TD Across Evaporator Coil
Record Indoor Coil  Entering Temperature
Record Indoor Leaving Temperature
Inspect Coil Fins
Inspect Accessible Refrigerant Lines For Oil Leaks
Inspect Refrigerant Line Insulation
Inspect Indoor Coil For Dirt Buildup If Accessible
Inspect Outdoor Coil For Dirt Buildup
Heat Pump: Inspect Outdoor Unit Condensate Drain Port