Family Owned, Family Focused, Family First
Founded in 2007, by Nathan and Dana Roady, Green Air, Inc. has embodied the family values spirit. Starting the business from their home on Ashland Heights Road with no employees to our current location on Hopson Road and over 100 employees, the values and goals are still the same.
Start with a great team, take care of that team and they will take care of the customers.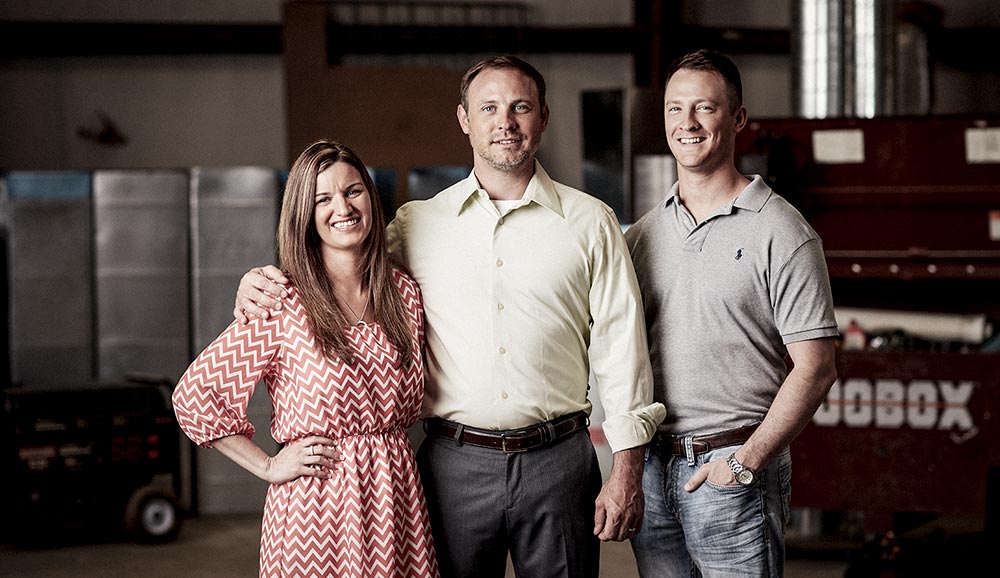 An AC Contractor That Aims to Give You More
When you turn to Green Air for assistance with your commercial or residential HVAC system, you turn to a contractor committed to providing exceptional, tailored service for each customer. Our team of professionals understand that every job requires a slightly different approach, which is why we customize every job to provide the very best results.
By consistently delivering work of the highest caliber and always providing an exceptional customer service experience, you can rely on Green Air to deliver a superior result, on every job, every time.
Heating and Air Conditioning Service for Installation, Repairs and Replacement
With 20 years of experience in the HVACR industry, our skilled team does not see any job as too big. From start to finish, the Green Air team is committed to high quality solutions to complete everything your system needs to function in top condition. Our competent professionals have vast experiences in everything from large commercial projects to residential maintenance and repair.
Of course, customer service is key. Not only are all our technicians fully qualified and experienced, but they are also friendly, professional, respectful, and courteous!
At Green Air, The Right Way isn't just a tagline to us – it's the only way we know!